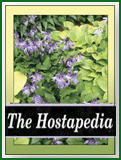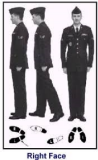 This non-registered hosta of unidentified parentage is from Fred Smith of Illinois and was developed in the 1990s. It is a medium size hosta with green foliage that has a gold colored marginal variegation which fades to yellow as the season progresses. The leaves have wide, flat petioles and the blade tends to curl downward.
According to The Hostapedia by Mark Zilis (2009), "...It has sported to a number of other forms, including gold-centered and streaked."
A cultivar by this name was listed on the Hosta Library.