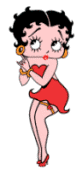 Registered by R. Hatt of Massachusetts in 2020, this large size (26 inches high by 36 inches wide) cultivar is of unidentified parentage. It is a dark green hosta with a pure white medial (center) variegation and a slightly lighter green between the two. All three colors extend down to the leaf base.
The narrowly ovate leaves are moderately twisted, wavy, slightly shiny on top and very shiny on the bottom. White flowers with very light purple stripes bloom from mid-July into August on scapes that are up to 45 inches tall. The scapes are dark green with bracts that are bright white in the center. It does not set seed.
The registration materials state: "...Unique tri-color leaves. Bright white centers are highlighted by dark green margins with brightly contrasting light green streaking between the two.