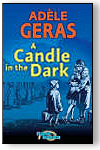 A non-registered cultivar of unidentified parentage, this hosta is from Stuart Asch of Michigan. The leaves are light green in color with yellow and white streaked variegation. It forms seed pods.
The originator made the following comment on the Fraternal Order of Seedy Fellows website: "A rather unique yellow streaky. Seems to glow with a wonderful fluorescence"
A cultivar by this name was listed on the Hosta Library.