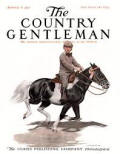 This large size (18 inches high by 34 inches wide), cultivar of unidentified parentage was originated by Dr. Ralph (Herb) Benedict of Michigan and was registered on his behalf by Rod Kuenster of Iowa in 2010. It is an H. 'Sieboldiana'-type of hosta with medium green foliage that has a creamy yellow colored marginal variegation. the foliage is lightly cupped, slightly wavy, broadly ovate and slightly shiny on top. Near white flowers in dense clusters bloom from mid-July into August followed by red seed pods.
According to the registration information, "...Herb's nickname for Fred Wilson..."

We think this is the husband of hosta hybridizer, Audra Wilson of Iowa.