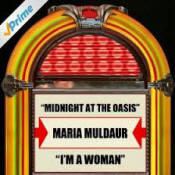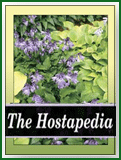 This non-registered cultivar is a sport of H. 'Pathfinder' which was originated by Naylor Creek Nursery of Washington. Its foliage is green with a creamy white medial (center) variegation with some green flecks. The large size mound grows to about 21 inches in height and 50 inches wide with leaves of thick substance. Its lavender flowers bloom from late July into August.
The New Encyclopedia of Hostas by Diana Grenfell (2009) states: "Vigorous and a moderate increaser...As the summer progresses the leaf center becomes darker and darker and the green flecks become more obvious. This phenomenon is most apparent in hot summers."

Midnight at the Oasis was a song by Maria Muldaur from 1973.