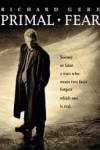 Registered by Stuart Asch of Michigan in 2009, this upright growing cultivar is of unidentified parentage. A large size hosta, it grows to a height of around 22 inches with a spread of about 38 inches. The medium green foliage has a creamy white marginal variegation. Its foliage is broadly ovate, moderately folded, slightly corrugated, moderately cupped and dull on top. Near white, tubular flowers bloom in July on scapes 36 to 42 inches tall.
According to the registration materials: "...uniquely upward pointing cupped leaves with a slight. 25 inch cream edge. Tall rigid scapes with a profusion of off white flowers in early to mid-July. Some leaves have streaks..."
The originator made the following comment on the Fraternal Order of Seedy Fellows website: "Now this is an interesting hosta. With uniquely upward pointing cupped leaves and a slight 1/4" edge this plant grabs your attention. Very tall, rigid scapes, with a profusion of white flowers in early to mid July, make this hosta stand out. There are streaks on some of the leaves."