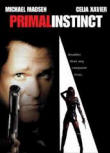 Registered by Stuart Asch of Michigan in 2009, this upright growing cultivar is a sport of H. 'Principal's List'. The leaves are medium blue-green with a creamy white marginal variegation on this large size (28 inches high by 44 inches wide) hosta. Its foliage is broadly ovate, deeply folded, heavily corrugated, deeply reverse cupped and dull on top. Lavender flowers with stripes bloom from June into July on scapes 26 to 34 inches tall.
According to the registration materials: "...large blue-green, heavily corrugated leaves with 1˝ inch cream edge that tapers to tip. Great substance, with leaves that fold down (or reverse cupped)...."
The originator made the following comment on the Fraternal Order of Seedy Fellows website: "A Principal's List sport, this has become another stand out plant. A wide cream edge that tapers down to the tip, as the tip itself folds down into an almost reverse cup. Broadly ovate, nicely ribbed and corrugated blue-green leaves measure 11" x 14" in Michigan."