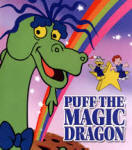 Registered by R. Hatt of Massachusetts in 2020, this large size (19 inches high by 32 inches wide) cultivar is an open-pollinated seedling of H. ventricosa. It has medium green, lanceolate foliage that is heavily rippled, moderately wavy, moderately twisted and dull on top.
The ruffles on the leaves continues down the petiole leaving no clear distinction between petiole and leaf blade. Its flowers are pale lavender with purple buds appearing more lavender with purple stripes as they mature and the open flowers have heavy purple striping. They bloom from late June into July on scapes 35 to 40 inches tall followed by viable seeds.
The registration materials state: "...Many leaves are very elongated with highly ruffled margins that often extend down the fairly upright petioles - reminiscent of an early ruffled collar. A very majestic looking hosta."