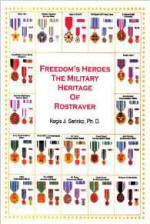 Registered by Steve Zolock of Pennsylvania in 2009, this upright growing cultivar is of unidentified parentage. It is a large size hosta about 22 inches tall by 52 inches wide with medium green foliage. The leaves are broadly ovate, moderately corrugated, moderately cupped, moderately folded and very shiny on top. Near white flowers with light lavender stripes

bloom from mid-July into August on scapes 30 to 40 inches tall.
According to the registration materials: "...very large clump, flower scapes upright very fertile, disease resistant, resistant to road salt and heat...becomes yellow as season progresses..."

Rostraver Township is located in Westmoreland County, Pennsylvania.