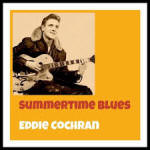 Registered by Don Dean of Minnesota in 2020, this small size (9 inches high by 22 inches wide) cultivar is a seedling of H. 'Country Candied Confection' × H. 'Baby Blue Eyes'.
It has intensely blue-green foliage that is broadly ovate, moderately twisted, moderately corrugated, moderately rippled and has pointed leaf tips that curl downward. Pale lavender flowers with medium lavender centers and translucent margins bloom in August on scapes about 16 inches tall. It sets seeds but their viability was unknown at the time of registration.
The registration materials state: "...Small clump of wavy blue green, thick leaves. Heavy bloomer."