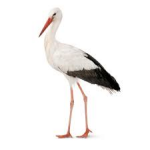 Registered by Manfred Entemann of Germany in 2019, this large size (20 inches high by 80 inches wide) cultivar is of unidentified parentage. It is a chartreuse colored hosta with slightly rippled leaf margins. The foliage is slightly shiny on top, elliptical and slightly wavy overall. Near white flowers with pale lavender stripes bloom from late July into August on pale red scapes 25 to 27 inches tall. It sets seeds but their viability was not known at the time of registration.
The registration materials state: "...Petioles speckled with medium red spots and glaucous leaf backs."

Teltow is a town in the Potsdam-Mittelmark district, in Brandenburg, Germany.