This wonderful garden is part of North Carolina State University which a few miles down the road. It contains nearly 5,000 different types of plants from around the world. There is a newer rooftop terrace garden, rose garden, perennial borders, white garden, winter garden, Japanese garden, annual trial gardens and much more.

JC Raulston Arboretum
4415 Beryl Road
Raleigh, North Carolina
919-515-3132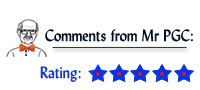 We visited this wonderful arboretum in mid-February, 2011 one day after they set an all-time high of 76 degrees. Things were popping and there were crocus flowers, Cornus mas (Cornelian Cherry), Prunus species (Apricot), Forsythia and several other plants in full bloom. Back home, Up North, we will not see those plants until late March or early April most years.