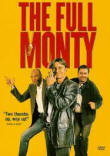 Barry Sligh of Taunton Gardens in New Zealand registered this sport of H. 'Striptease' in 2000 as part of his Kiwi Series of hostas. The large size mound is about 18 inches high and 45 inches wide with pale lavender flowers that bloom in mid-July.
The New Encyclopedia of Hostas by Diana Grenfell (2009) states: "Vigorous, a rapid increaser. Lovely in a container against gray stonework...Differs from similar introductions by the dark blue-green margins."

From The Hosta Journal, (2008 Vol. 39 No 1), "...has a waxy coating over the entire leaf, turning the center cloudy chartreuse and the margin frosty blue. It has enjoyed increasing popularity in recent years for obvious reasons."