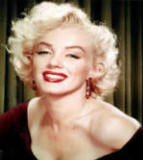 Peter and Jean Ruh of Ohio registered this open-pollinated seedling of H. longipes 'Urajiro Hachijo' in 2005. It was originated by Jim Hawes of Maryland and is a sibling of H. 'Candy Dish' and H. 'Smokey'. A medium size mound that grows to 17 inches high by 36 inches wide, this cultivar has leaves with red petioles and good substance. Purple flowers in dense clusters bloom in September.
The New Encyclopedia of Hostas by Diana Grenfell (2009) states: "The ruffled leaf edge recurves, revealing the white underside of the leaf. The dark purple anthers contrast with the paler lavender petals."
Mikiko Lockwood in an article on The Hosta Library titled, A Little About Japanese Hosta Terms defines the term urajiro as white-backed or white underside.