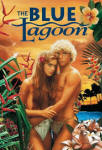 Fleeta Brownell Woodroffe registered this seedling of H. 'Tokudama' in 1972. It grows to a medium size (15 inches high by 36 inches wide) of blue-green foliage. The leaves are heavily corrugated, moderately cupped with thin underside bloom. It bears near white flowers.

Nomenclature changes recommended in the 1991 book The Genus Hosta by W. George Schmid and accepted by The American Hosta Society would update names as follows: H. x tardiana is now the Tardiana Group.



An article by Warren I. Pollock in The Hosta Journal (1985 Vol. 16) states that, "In a November 11, 1976 letter, Smith stated that 'Blue Lagoon' is his provisional name for the H. x tardiana numbered TF2x4. In 1977, however, the name 'Dorset Blue' was officially registered this hosta on behalf of Eric Smith by Paul Aden. .."