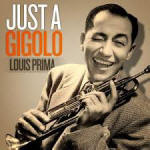 A large size (22 inches high by 54 inches wide) hosta, this cultivar is a seedling of an unnamed seedling of H. 'Dorothy Benedict' which was registered in 2003 by Stuart Asch of Michigan. The green foliage is heavily streaked with yellow. Its leaves are narrowly ovate, slightly wavy and have deep veins. Near white flowers bloom in August on scapes up to 46 inches tall.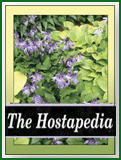 According to The Hostapedia by Mark Zilis (2009), "...sometimes stabilizes to a beautiful, white-margined form. Though a seedling of a H. ' Dorothy Benedict' seedling, it shows more of an affinity to H. montana."
The originator made the following comment on the Fraternal Order of Seedy Fellows website: "This streaker is one of my favorite hybridizing plants. Seems to work on the 'on one year off the next' cycle, but when it is on, it is on! Takes a while to reach maturity, but when it does, watch out. Outstanding streaking on the ovate leaves."