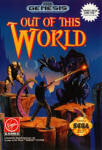 Registered by Randy Goodwin of Indiana in 2020, this medium size (12 inches high by 48 inches wide) cultivar is an open-pollinated seedling of H. 'Gaijin'. It has dark green foliage that is nearly round, very slightly corrugated, slightly cupped, slightly folded and very shiny on top.
Pale purple flowers with white throats and dark purple stripes bloom in July on scapes 30 to 36 inches tall. It sets seeds but they are non-viable.
The registration materials state: "...Large almost black, glossy, heart-shaped leaves."