Hosta 'Solar Eclipse'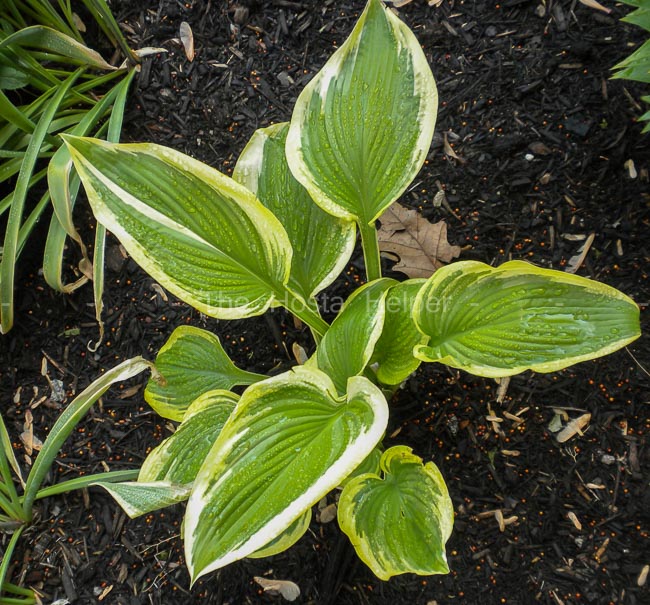 This is one of those cases where there are two hostas with the same name. One is registered and, therefore, the "official" version of H. 'Solar Eclipse' while the other is a non-registered plant and needs to be renamed to avoid further confusion.



Dr. Dick and Jane Ward of Ohio registered this hybrid of H. 'Zany Janie' × an unidentified hosta in 2012. It is a medium size plant about 11 inches high with a spread of around 19 inches. The leaves are medium green with a pure white marginal variegation. They are slightly rippled, broadly ovate, slightly wavy and dull on top. Pure white, tubular flowers bloom in July.

MyHostas Database also lists a cultivar of this name from Ken Ziarek of Wisconsin. It is a sport of H. 'Solar Flare'. This large size (26 inches high by 53 inches wide), arching hosta has leaves that are broadly ovate, slightly rippled and corrugated with thick substance. Very pale lavender flowers bloom from late June into July.