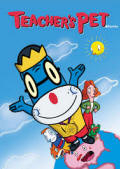 Stuart Asch of Michigan registered this hybrid of H. 'Dorothy Benedict' × H. montana in 2000. It forms a medium size plant 18 inches high with a spread of around 36 inches. The blue-green leaves have a white marginal variegation. Later in the season, the blue-green may turn to a dark green color. Its leaves are broadly ovate, wavy and moderately corrugated. Near white flowers bloom from mid-June into July.
According to The Hostapedia by Mark Zilis (2009), "...has the look of a white-edged H. 'Sieboldiana'-type, albeit in a smaller size."
The originator made the following comment on the Fraternal Order of Seedy Fellows website: "This is the first hosta I registered and is still one of my favorites. From it's ruggedly corrugated dark green leaves and beautiful creamy edge to it's near white flowers of summer, this plant has it all."