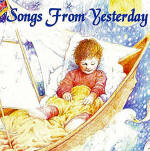 Registered by Kay Dyeof Illinois in 2019, this cultivar is a seedling of an unnamed seedling of H. 'Tiny Tears' × H. yingeri. It is a small size hosta about 10 inches high by 17 inches wide with pale yellow foliage. The leaves are very shiny on top, ovate, moderately wavy and moderately corrugated. There is a widened transition where the petiole enters the leaf blade. Medium lavender flowers with white stripes bloom in July on scapes about 14 inches tall followed by viable seeds.
The registration materials state: "...Bright shiny, corrugated yellow leaves with waxy substance and H. yingeri-type flowers."

Winkum, Winkum is a traditional children's song.