Bob Solberg of Green Hill Farm in North Carolina registered this large size (24 inches high by 54 inches wide) cultivar in 1994. It is a sport of H. 'Fragrant Bouquet' so it has fragrant flowers but does not set many seed pods. The broadly ovate foliage has a chartreuse colored center that turns brighter as the season progresses. It has better than average substance and is moderately wavy. The flowers are pale lavender and bloom from mid-August into September.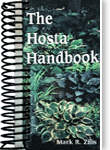 According to The Hosta Handbook by Mark Zilis (2000),"The gold center becomes brighter during the season, and even more so with 1-2 hours of morning sunlight..."
The Hostapedia by Mark Zilis (2009), states that this cultivar "...continues to increase in popularity due to its attractive foliage, fragrant flowers, and fast growth rate. In fact, 'Guacamole' and its sports would be an excellent starter collection for those new to hostas."
The New Encyclopedia of Hostas by Diana Grenfell (2009) states: "Increases rapidly...The leaf margin is barely visible in cooler climates even if exposed to sunlight."
This cultivar was the 2002 "Hosta of the Year" by the American Hosta Growers Association.


An article about H. 'Fragrant Bouquet' written by Warren I. Pollock in The Hosta Journal (1996 Vol. 27 No. 1) states that, "Three sports have been found by Bob Solberg...H. 'Guacamole' has glossy yellowy chartreuse leaves with a margin somewhat like the color of guacamole. Flowers are fragrant...Another sport is 'Fried Bananas'. It is not variegated. The leaves are shiny yellowy chartreuse. Flowers are fragrant. Solberg says 'Fried Bananas' is good with 'Guacamole'...The third is 'Fried Green Tomatoes'; it's another non-variegated sport having tomato-green foliage. The leaves are frosted in spring and very shiny in summer. Flowers are fragrant also...All three are fast growers. They do best given some direct sun."

C.H. Falstad writing about the stability of colors in hosta leaves in The Hosta Journal (2006 Vol. 37 No. 1) says, "However, in a variegated plant, when the cells don't stay in place, the leaves can end up all one color, as when 'Guacamole'...goes back to 'Fried Green Tomatoes'...In rare instances, a complete pattern reversal can occur, as with 'Flame Stitch'...from H. ventricosa 'Aureomarginata'...and 'Eskimo Pie'...from 'Northern Exposure'..."
In an article in The Hosta Journal (2016 Vol. 47 No 2), the author described this plant's flowers as having a "Strong" fragrance compared to other hostas.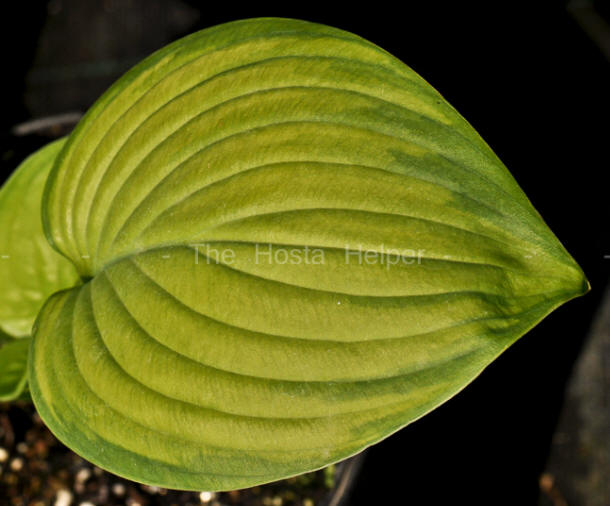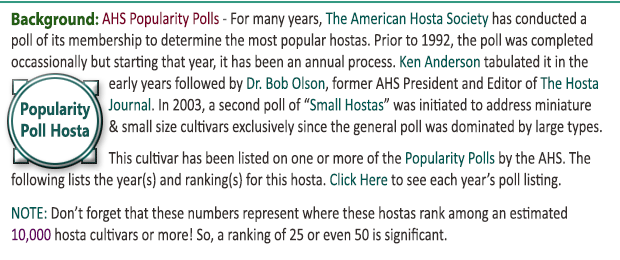 18
8.9

1998 #19
1999 #12
2000 #11
2001 #6
2002 #5
2003 #5
2004 #5
2005 #5
2006 #4
2007 #8
2008 #4
2009 #10
2010 #10
2011 #6
2012 #17
2013 #11
2014 #7
2015 #15