Registered by Clarence Owens of Michigan in 1986 as a open-pollinated seedling of H. 'Mira', this slow growing cultivar once held the prize as having the largest leaves. Even though it has now been surpassed by other cultivars, it is still known for its huge leaves and giant size (32 inches high by 72 inches wide) mound of foliage. The foliage is broadly oblong to ovate, slightly rippled, convexly cupped and moderately corrugated. Near white flowers bloom from June into July.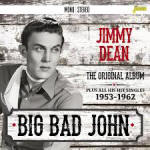 According to The Hostapedia by Mark Zilis (2009), this cultivar "...matures into a massive mound of huge leaves that makes a great specimen plant. It is also proving to be an outstanding breeding plant."
From the Field Guide to Hostas by Mark Zilis (2014), "...no longer holds the title of "world's largest hosta leaves", one of its seedlings does. The leaves of 'Empress Wu' can reach 22" or more in length."
The New Encyclopedia of Hostas by Diana Grenfell (2009) states: "Rapidly exceeds its registered dimensions to become one of the largest hostas both in clump and individual leaf size...Most of the glaucous bloom on the upper leaf surface is toward the midrib."


An article by Rob Mortko in The Hosta Journal (2008 Vol. 39 No.3) states that, "This seedling was named 'Xanadu Empress Wu', now shortened to 'Empress Wu'. In case you're wondering, 'Empress Wu' was named in honor of arguably the most powerful and influential woman in world history. She was the only female emperor ever in China, reigning for half a century during the Tang Dynasty...in the 7th century A.D...In many ways, 'Empress Wu' looks just like 'Big John' -- only on steroids. In addition to size, however, it also has some other interesting differences. H. 'Empress Wu' continuously sends up scapes for nearly two months, with an overall bloom time approaching three months. Blooming typically starts in late May, almost a month before 'Big John'. "