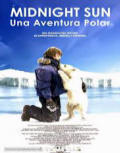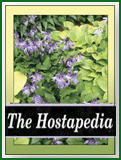 Registered by Dr. Dick and Jane Ward of Ohio in 1996, this cultivar is a result of a cross between H. 'High Noon' and H. montana macrophylla. It forms a large size (at least 22 inches high) mound of semi-upright foliage. The leaves have a deeply lobed base and are slightly wavy and corrugated with thick substance. Very pale purple flowers are borne in June.
According to The Hostapedia by Mark Zilis (2009), this cultivar "...can be thought of as a gold-leaved H. montana macrophylla."
Similar cultivars include H. 'Jackpot'.