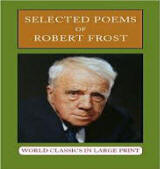 This cultivar forms a large size (24 inches high by 50 inches wide) mound and has whitish flowers from late June into July. The leaves are broadly ovate shaped, slightly wavy and have smooth texture. Near white flowers bloom from late June into July. It was registered in 1988 as a cross between H. 'Banana Sundae' × H. 'Frances Williams'.
According to The Hosta Handbook by Mark Zilis (2000), this plant is "A truly impressive plant for its large size mound of foliage with very wide, creamy white borders, 'Robert Frost' is another fine Wm and Eleanor Lachman of Massachusetts introduction."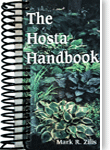 From the Field Guide to Hostas by Mark Zilis (2014), "...introduced for sale by Hatfield Gardens in 1989 for $200 per plant...represents the high standards that the Lachmans sought for their introductions...remains popular among collectors, nurseries, and shade gardeners and is proving to be superior to many, newer white-edged Sieboldiana-types."