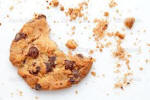 Mark Zilis of Illinois registered this tissue culture sport of H. 'Tiny Tears' in 2002. The miniature size plant grows to about 5 inches in height with a spread of 16 inches. Its green foliage has a white marginal variegation and the leaves have smooth texture with average substance. Medium purple flowers bloom in July.
The Book of Little Hostas by Kathy and Michael Shadrack (2010) says: "Keep out of bright sunshine to maintain that hint of blue. Ideal in a collection of small hostas in a container."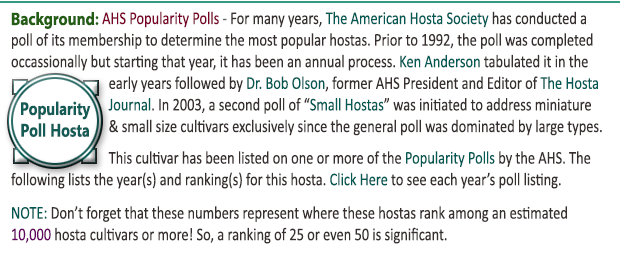 4
8.8

2005 #9
2007 #7
2008 #9
2016 #10

In answer to a question about growing smaller hostas that appeared in The Hosta Journal (2012 Vol. 43 No. 2), Chuck & Sue Anderson of Mason Hollow Nursery in New Hampshire made the following comment, "H. 'Cracker Crumbs', 'Cookie Crumbs' and 'Surfer Girl' are a little thinner on the substance and maybe not quite as drought tolerant, but what an awesome 4-to-6-inch-high, weed-choking mat they can form."