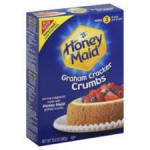 A sport of H. 'Shiny Penny', this cultivar was registered by Bob Solberg of Green Hill Farm in North Carolina in 2002. This miniature size (5 inches high by 19 inches wide) plant has twisted, slightly rippled, slightly wavy, shiny foliage. The leaves are golden yellow with a very narrow light green marginal variegation. Pale purple flowers bloom in July. It sets seeds.
According to The Hostapedia by Mark Zilis (2009), "The addition of a green margin to the already attractive gold foliage of 'Shiny Penny' makes this an excellent choice as a specimen plant for the shaded rock garden or trough."

The Book of Little Hostas by Kathy and Michael Shadrack (2010) says: "Looks lovely in the woodland garden with early emerging spring companion plants. Also good in a raised bed where it will stand out against dark mulch."
The New Encyclopedia of Hostas by Diana Grenfell (2009) states: "Increases rapidly. Excellent on a raised bed and at the front of a border or in a gravel garden but also ideal for sinks and troughs. One of the very best of the smaller hostas...The contrasting dark green margins appear to have been painted onto the leaf. Some residual chartreuse coloring remains at the base of the leaf blade."



In answer to a question about growing smaller hostas that appeared in The Hosta Journal (2012 Vol. 43 No. 2), Chuck & Sue Anderson of Mason Hollow Nursery in New Hampshire made the following comment, "H. 'Cracker Crumbs', 'Cookie Crumbs' and 'Surfer Girl' are a little thinner on the substance and maybe not quite as drought tolerant, but what an awesome 4-to-6-inch-high, weed-choking mat they can form."