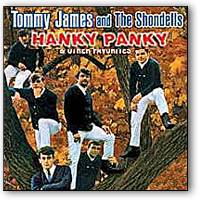 A fast growing sport of H. 'Striptease', this cultivar was registered by Hans Hansen of Minnesota in 2004 and received a U.S. patent in 2004. Leaves have a greenish gray center on this medium size (16 inches high by 30 inches wide) plant. It bears lavender flowers from late July into August. The leaf color pattern is highly variable from plant to plant.
According to The Hostapedia by Mark Zilis (2009), this cultivar". .has become very popular for its interesting changes in foliage color throughout the growing season."
The New Encyclopedia of Hostas by Diana Grenfell (2009) states: "...is most outstanding in early summer when the white halo is most clearly visible. Excellent in containers. Vigorous. Fast growing. The complex variegation may disappear unless the plant is frequently divided...Probably the most interesting of the many similar sports from H. 'Striptease'."
From The Hosta Journal, (2008 Vol. 39 No 1), "...has multiple personalities that develop throughout the growing season. In the spring, it features pale creamy yellow leaf margins, lightly dusted with green, surrounding a green center. The colors gradually begin to shift as the margin lightens to creamy white and the dark green center fades to creamy yellow. The characteristic white flash is always present between the leaf edge and center, but later in the season it becomes flanked by dark green...doesn't seem to grow as fast as 'Striptease' and will probably be slightly smaller at maturity."