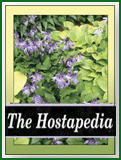 This cultivar was registered by Dr. Charles Purtymun at Walden West Nursery in Oregon in 1999 as a sport of H. 'Abiqua Recluse'. A large size (22 inches high by 48 inches wide) plant, it has heavily corrugated, wavy foliage. The near white flowers are borne from late June into July.
According to The Hostapedia by Mark Zilis (2009), "The gold leaf center of 'Paradigm' does not develop spring desiccation burn, making it a good substitute for 'Borwick Beauty', 'Du Page Delight' and other susceptible gold-centered cultivars."
The New Encyclopedia of Hostas by Diana Grenfell (2009) states: "Initially known as H. 'Abiqua Paradigm'...Increases rapidly."
'Paradigm' was voted the 2007 American Hosta Growers Association "Hosta of the Year".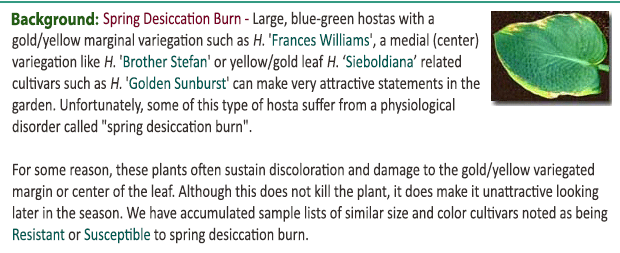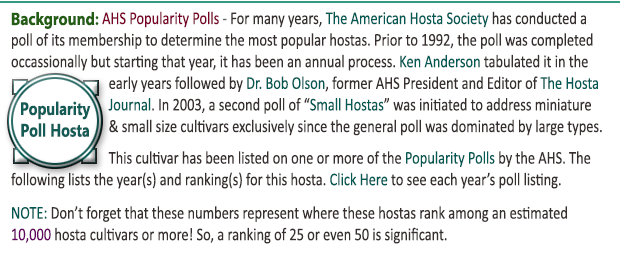 16
9.1

2003 #21
2004 #13
2005 #8
2006 #9
2007 #7
2008 #13
2009 #6
2010 #5
2011 #8
2012 #6
2013 #10
2014 #8
2015 #9
2016 #12
2017 #7
2018 #4